TOKYO BIKE
Tuesday 02 October 2012
Neil is a proud owner of a bamboo Tokyo Bike CS!
---
pram or pacman?
Monday 01 October 2012
---
...Slinkachu Exhibition
Monday 01 October 2012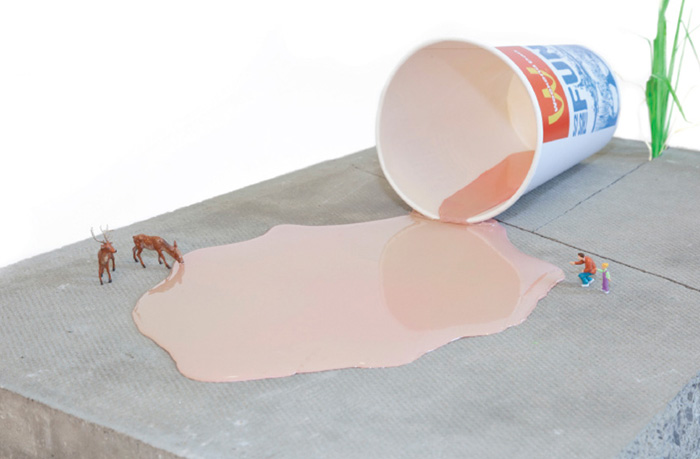 ---
unite & type
Monday 01 October 2012
Big Tomato Company, one of our clients, has opened a shop 'Unite & Type' on Portobello Road!
The new concept store combines customised ceramics with a letterpress studio.
They are also offering Letterpress courses!
They have an 1860 Albion press and an 1880 Cropper press as well as a TP48 Adana and both wood and metal type.
The shop is located at 341 Portobello Road W10 5SA. Call 020 8964 4599 for further info.
---
Smoke Radio Window Graphics
Monday 01 October 2012
Window display graphics for University of Westminsters' award winning student station 'Smoke Radio'.
Ready and installed for the new term!
---