Pop Up Juice Bar
Monday 04 July 2016
Brand refreshment for Pop Up Piaggio Juice Bar at the Chalke Valley History Festival.
---
Unite & Type win retail website of the year
Tuesday 10 December 2013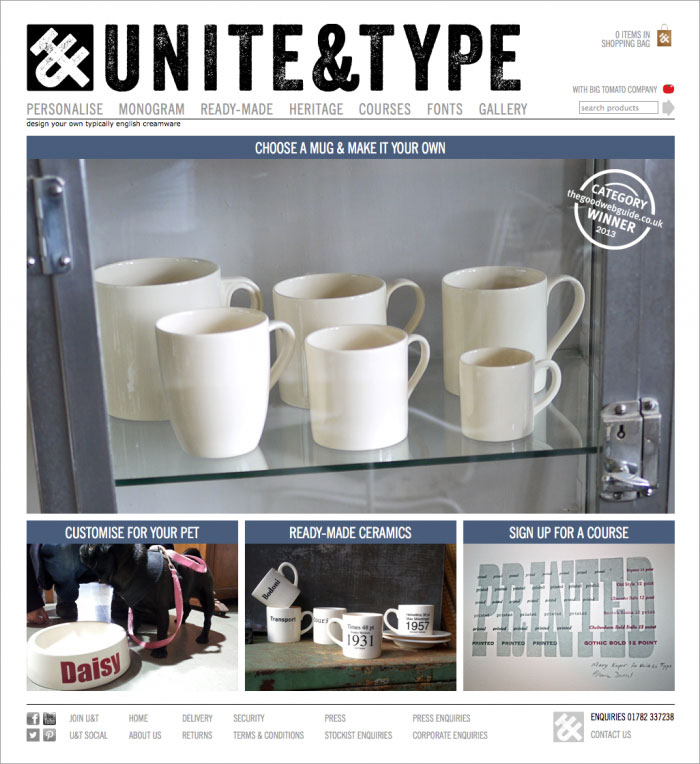 ---
Colin O'Brien in the Independent newspaper
Thursday 04 October 2012
Colin O'Brien has an article in The Independent newspaper about his latest exhibition 'Travellers Children' a photographic essay taken in Hackney in 1987.
---
unite & type
Monday 01 October 2012
Big Tomato Company, one of our clients, has opened a shop 'Unite & Type' on Portobello Road!
The new concept store combines customised ceramics with a letterpress studio.
They are also offering Letterpress courses!
They have an 1860 Albion press and an 1880 Cropper press as well as a TP48 Adana and both wood and metal type.
The shop is located at 341 Portobello Road W10 5SA. Call 020 8964 4599 for further info.
---